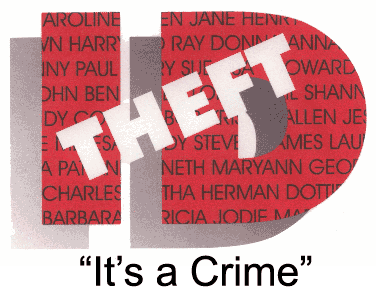 Identity theft has been a problem affecting Americans for years, but the numbers of victims keep growing. In 2010, a reported 12.8 million people were affected by ID theft. What's even more unsettling is the arrest rate of those who are stealing the identities-- less than 4 percent are ever caught and arrested.
Victims of ID theft spend an average of 600 hours and $1,700 out of pocket to clear their name and recover from identity theft. Children are becoming the new targets of this awful crime, find out how you can protect them here.
Stay tuned-- One Nevada Credit Union hosts two FREE community shred days each year. Our next event is scheduled for October 11, 2012. You can find more details here.
Here are some steps you can take to help protect yourself:
-Shred all documents containing personal information, including the pre-approved credit card offers, credit card receipts, pay stubs, etc. Use a cross-cut shredder and keep an eye out for community shred events.
-->
-Beware of dumpster divers. Your trash is a treasure for a thief. Be careful of what you toss in your curbside trash.
-While at an ATM, keep an eye over your should for a "shoulder surfer" who may have their eyes on your PIN prize.
-Be especially weary of someone behind you with a smartphone who may be using a camera with a zoom feature to capture your information.
-Keep your wallet clean of unused cards, your social security card and other identification you don't need. Never carry your birth certificate, social security card or passport with you on a regular basis.
-Monitor your account statements monthly and take advantage of a free, annual credit report to monitor any suspicious activity. Immediately correct any errors.
-Read up on the Top 25 Things You Should Never Post Online.
-Don't be afraid to ask questions. If an unknown caller is on the phone, if someone asks for your social security number ... it is OK to ask them why!